1. Introduction to the Korean Barrier Free Films Committee (KOBAFF)
The social enterprise Korean Barrier Free Films Committee was founded in 2012 as a non-profit organization which produces, screens and distributes barrier free films.
KOBAFF works to qualitatively develop film culture and enjoyment for people with visual and hearing impairments, the elderly, and multicultural families;
and to provide work and social services to the socially disadvantaged, with the goal of improving quality of life.

2. What are barrier free films?
These are films made with audio description to explain what is happening on the screen, or Korean subtitles that relate narration and dialogue,
music and sound information, so that everyone can enjoy movies together.
3. Activities of the Korean Barrier Free Films Committee
- Production :
With the direct participation of directors, actors and other film master, we produce high-quality barrier free versions of various local and international films.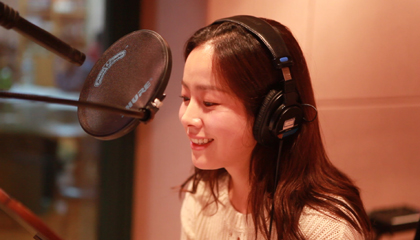 - Screenings :
We organize various kinds of screenings including a monthly Barrier Free Films screening series, special screenings to commemorate People with Disabilities Day,
and traveling screening events targeted at cultural minorities.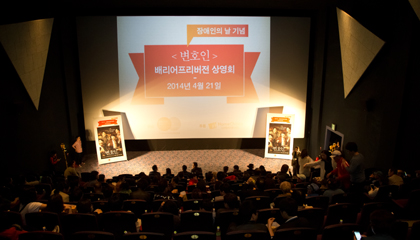 - Education :
Using barrier free films, we run programs for filmmakers and youth to teach greater awareness of people with disabilities.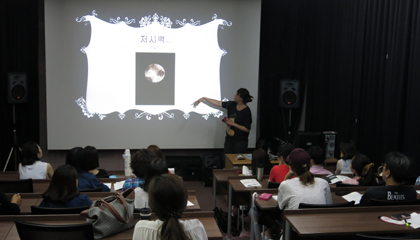 - Film Festival :
Under the slogan "A film festival that everyone can enjoy together regardless of disability," the first Barrier Free Symposium was launched in 2011.
Film festivals have been held every year since, and in 2014 its name was officially changed to the Seoul Barrier Free Film Festival (SeBaFF).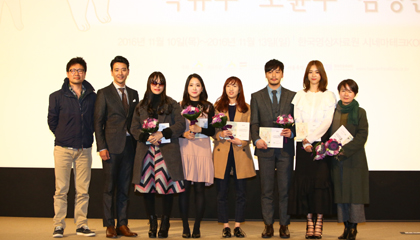 4. Contact Us
- Tel : (82-2) 6238 3200
- Fax : (82-2) 6238 3201
- E-mail : barrierfreefilms@gmail.com
- Address : 315-C, 3rd Floor, 1-dong, Tongil-ro 684, Eunpyeong-gu, Seoul 03371, Korea
- Facebook : https://www.facebook.com/BarrierFreeFilms
- Instagram : https://www.instagram.com/barrierfreefilms